HE'S NOT YOUR PRINCE CHARMING: I am loved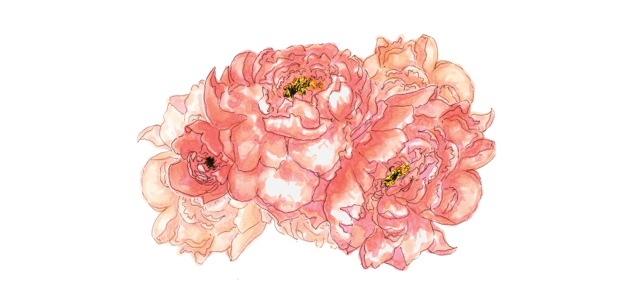 I am loved…
fully and thoroughly loved every day of my life.
I am noticed…
recognized and relished.
I am seen…
taken in and embraced for who I am.
I am known…
deep down, where secrets hide and dreams are born.
I am cherished…
delighted in, cared for, valued.
I am watched over…
everyday, every hour, when I'm aware and when I'm not.
I am guided…
through each precarious step and along every joyous path.
I am lavished…
with gifts strewn in my way, brightening my days, surprising and specific, just for me.
But some days I forget about that love. I ignore my Lover. I turn my back to Him and try to find all that love from others… who do not and cannot and never will love me like He does.
Those are the days that fall apart. When I start to strive and stress and get uptight and hurt and mean and sad.
On those forgetting days I am not who I really am. I lose that knowing. My heart turns cold to the One who loves, demanding instead that love from those He wants to lavish with his love by way of me.
My life loses beauty.
And somewhere off in the distance I hear a whisper. A faint caress, like the slightest breeze on a sweltering summer day.
I remember. I turn. I hold out my heart to the One who loves, needing Him, wanting Him, craving what I forgot.
And all His love comes rushing back, filling me, freeing me, embracing and knowing and cherishing and delighting and seeing and …
Loving… me.
My dear girls,
I woke up this morning after a fitful night's sleep, to face a full day. Stresses… people… complications… conflicts… life.
I got up burdened by it all. Ready to write my lists, to somehow organize and strategize my way through the maze of needs and obligations and… then I remembered.
I am not the Grand Ayatollah of Need Meeting.
I am Diane. Made on purpose by the One who loves… me.
So loved that I am filled to overflowing, bursting with the joy of it.
I spill that love on all those others, all those people and complications and conflicts and life… because He first loved me.
Not because I should or I ought to, or because someone expects it of me, or because I am afraid that if I don't I might get rejected and be alone.
And that, my dear girls, is what I've been trying to say through this whole He's Not Your Prince Charming series. That loving your husband is not about you being perfect or him satisfying you.
We love because He first loved us.
And His loving us satisfies us.
So we in turn love those men in our lives… who may or may not respond the way we wish… but that's okay because we're so loved that we don't need… don't demand… don't live on the love of a man.
We live on the love of God.
And somehow that makes all the difference, doesn't it?
From my heart,
Diane
P.S. Are you, like me, waking up to His incredible love? Can you tell us how? What that looks like and sounds like in the midst of real life? Has He surprised you somehow? I'd love to hear your story because… well because we all love a good love story.