HE'S NOT YOUR PRINCE CHARMING: so who is?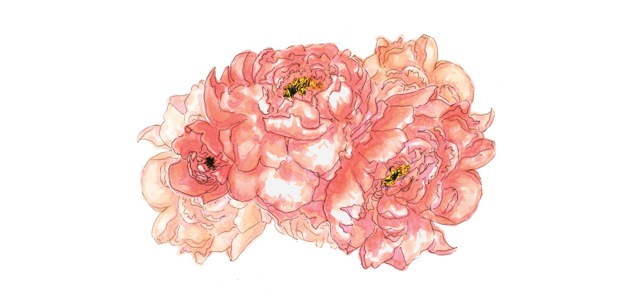 For the next few weeks we will be reposting from He's Not Your Prince Charming, reaching way back in the archives to remind and reteach and rethink what we've been learning together. I have asked my blog team to help choose their favorites, and I am hoping you will add fresh comments to shed new light on these posts.
In the meantime I will be writing ahead for the new series, studying, reading, thinking, and praying about what to say and how to say it. Any suggestions and thoughts about what you're wondering about will be most welcome— after all, you are my girls! 
From my heart,
Diane
Dear girls,
Last week I ended my letter to you with a sort of wish… a prayer… a benediction:
May this be the time of our lives to tell a different story, a story of a love so great we overflow it onto that man who cannot be enough.
May this be the year we learn what it really means to find all that emptiness filled up with Him.
And one wistful comment, left by a woman willing to be honest, caught my heart:
Oh if I could have internalized this lesson years ago… I hear it over and over and over, from so many women. Jesus is enough and should be enough, so why isn't he enough for me? I want him to be enough, but the flesh screams more.
And then another one, from a woman named Anna, in response to a post I wrote about my dad last week:
Diane, this is a beautiful story. Almost one a child dreams about. But what about us who didn't have this kind of Father?
I so desire to be this kind of woman but have failed over and over and that has left me defeated. The word "Father" also has never set right with me. I know we are to see God as our Father, but I have never known what a real Father looks like.
How do I get to this similar place as you or do I just accept that this is not the woman that I am?
And here is what I wrote in response…
Oh Anna, do not swallow the lie that you are not this woman! Because it's not about you… or me… or even my dad.
Meeting God early and with delight-filled expectation is about Him!

And I've been wondering what to say to all the Annas of the world ever since.
How do I describe the rest my uptight-self receives every morning when I wake to His presence?
What words do I choose to open my heart wide enough for real women to peek into this mystery? That He comes to meet with me in a garden so rich, so beautiful, so home, that I cannot stay away.
Because that is why I wake up early. And that is why all throughout the day I run back into Him, relishing quiet moments to hear. That is why the silence is my friend.
Because He is there, bidding me to come, to listen, to know.
And I want all the Annas of the world— wounded, shame-filled, wishing for more— to see the way back to that garden.
To Him.
And so, for the next little while, for however long it takes for me to stumble out the words, I want to write about the how. Because even though I don't believe in formulas, and even though 10-steps have not gotten me anywhere but frustrated, I know you need more than theory.
You need to know how.
How to find so much peace in His presence that you no longer demand life all lined up just so.
How to stop trying so hard to be more than you are, and instead losing yourself in who He is and finding to your own surprise that just being with Him begins to make all your ugliness beautiful.
How to fill so full of Jesus that you no longer crave the attention of a man who would devour you with his own need. And how to then overflow the love you find there onto a man who doesn't deserve it any more than you do.
And so, if you will allow me to, I'd like to take you by the hand, as a woman older and maybe a little further along the path, and lead you to that place where I have found the satisfaction and rest my soul— your soul longs for. We'll keep talking about relationships- about loving a man well and about being well-loved, but I think we need to talk more about the how of finding all of your enough in God.
So please come on over next Monday. Bring your friends, your honesty, your wide-open heart. Brew a cup of tea, settle in for a good, long conversation for the next few weeks. Let's find this thing we're craving together.
But before then, here is what I told Anna about how to begin every day relishing the presence of the One who satisfies every need:
Here's what I suggest (way too simplistic, but all that will fit here)
1. First ask God to make you want to… really, deeply want to experience intimacy with Him.
2. Ask Him to begin to wake you. Really! He will, I know by experience. But you've got to be ready to listen, to do that hard choice of getting up on the faith that there's something for you.
3. Thank Him over and over again when He does. Fill your mind with recognition of how great He is and how much He loves you, reminding yourself how much you want Him.
4. Go to bed every night with Him on your mind and in your heart. (a short Psalm works wonders to put you to sleep with Him tucked all around you.
5. Then… start all over again.
I know that, given time, mixed with many failures, and more time, you will someday LOVE your mornings with Him.
That's a strong way to start, girls. But there's more, so much more to talk about.
And remember, your stories really are giving the rest of us hope. I keep hearing it— that by sharing your brokenness and your wantings and the ways God has met you with His amazing grace, more and more women are finding hope. Keep those comments coming!
From my heart,
Diane
P.S. Want some really great Scriptures to ponder while you wait for next week? I love this one:
Hosea 6:3  
Oh, that we might know the Lord!
Let us press on to know him.

He will respond to us as surely as the arrival of dawn 
or the coming of rains in early spring.
And this is worth pondering long:
Hebrews 10:22,23
Let us go right into the presence of God with sincere hearts fully trusting him.
For our guilty consciences have been sprinkled with Christ's blood to make us clean,
and our bodies have been washed with pure water.
Let us hold tightly without wavering to the hope we affirm,
for God can be trusted to keep his promise.