HE'S NOT YOUR PRINCE CHARMING: what women really want #3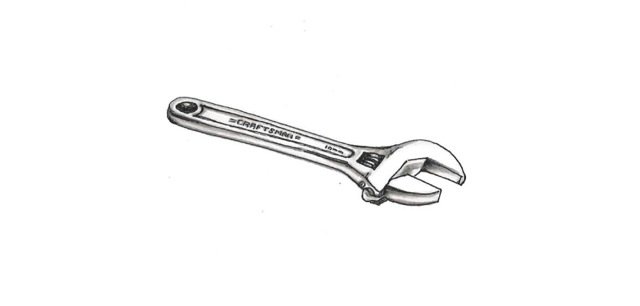 TO HELP
Dear sons,
Way back in the Garden when God made a man, He set inside him an urgent vision. A job. A calling. A vision that would make his life matter, that would take all that he is and more.
The first Adam set about his task with nary a hint of distraction or delay. One by one he studied each animal God had made, then labeled and classified and named them. He set about stewarding this earth he'd been entrusted with, determined to do it well. A mammoth, idealistic, calling he could not accomplish alone.
And so God made woman.
He saw the good in the one coming alongside the other to help. Not to compete with him, but to complete him. To achieve together more than they could possibly attempt alone. God set the two to discover their unique calling and chase after it— together.
Every woman has a burning, a passion, an urging inside to help.
From that time until now, this race of Eve has been marked by her own urgent calling to help.
To see what needs doing and get it done.
To figure out a way to make it work.
To make her life matter by making life better.
A good woman carries all that capability into every relationship, but most especially her relationship with the man she loves. But if she is going to join her life and all that helping with his, she needs something from him as well. Because nothing frustrates a woman more than a man whose reluctance to allow her to help stifles her God-given calling to come alongside and make life better.
And so, here, dear sons, is a simple path to unleash all that gift of help she is offering you.
1.    She wants you to have a goal worth pursuing.
A man sitting on a sofa, fiddling with controls on a game that isn't real because he has no honest battle of his own to fight is not what a woman wants. What she wants is a man with a vision big enough to involve her. She wants to see him dream and then set out to make that dream real. She wants that dream to be about making life better. For her, for him, for someone out there in the world who needs something better. Whether it means a better cup of coffee or a more beautifully designed bag. A woman will go to great lengths to help a man who has the temerity to dream.
2.    She wants you to have a plan.
You don't have to have it all charted out in 3D. She just wants to know that you've got the moxy to go after what you want. Because some men don't and their women end up having to push and prod and suggest and make endless lists just to get them moving. No woman wants that. She needs to hear that you're not giving up, that you're trying to find a way to do whatever it is you're dreaming about.
And let me tell you, most women can help you with that plan. It is instinctive to a woman to map the way ahead. We love to find a way to make real life happen. We're good at it and we know it and we wish you knew it too.
3.    She wants to help you.
I don't know why men so often eschew the help of a woman. I know pride has something to do with it. I suspect that we women inadvertently say it wrong and leave you feeling the need to draw away from what you perceive is a lack of respect.  May I make a motherly observation? Your whole life will be better if you'll just get over whatever it is that holds you back from asking her to help you.
4.    She wants you to invite her to help you.
For far too long women have been given the message that they're too much. Too much trouble, too pushy, too forward. And so sometimes she pokes. Hints. Rolls her eyes in utter frustration.  All those suggestions she makes are because she knows she can help and she senses you strong-arming her away. What your wife or girlfriend needs is to be invited into your story. She wants you to scoot over and give her a place at the table. To ask her advice and listen.
5.    She wants you to value her contribution.
A simple thank you will do. Better yet, give her credit when things go well. Acknowledge her abilities, her wisdom, her unique contributions to making your life better, your vision clearer, your job easier. She doesn't need her name in lights— but oh how she hopes you will light up with gratitude for all she is being and doing and giving up to help you.
It seems simple: Your woman has help to offer.
You accept it.
You let her in.
She helps.
You both benefit.
The whole world benefits.
Done deal.
From my heart,
Diane
P.S. Men- Can you tell us here how the woman in your life has made it better? Give her credit? Show us how?
Women- What are some of the ways a woman can help a man? Have you had the thrill of working together to do what neither of you could do alone?