HE'S NOT YOUR PRINCE CHARMING: learning to hear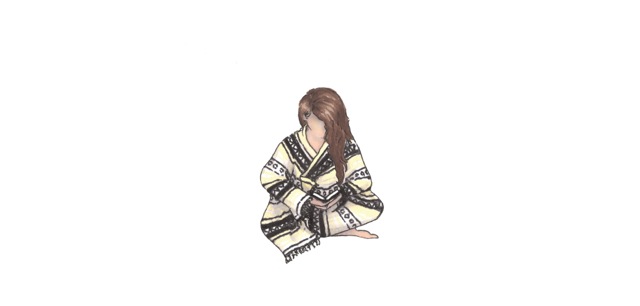 For the next few weeks we will be reposting from He's Not Your Prince Charming, reaching way back in the archives to remind and reteach and rethink what we've been learning together. I have asked my blog team to help choose their favorites, and I am hoping you will add fresh comments to shed new light on these posts. In the meantime I will be writing ahead for the new series, studying, reading, thinking, and praying about what to say and how to say it. Any suggestions and thoughts about what you're wondering about will be most welcome— after all, you are my girls! 
From my heart,
Diane
Healthy people do not need a doctor— sick people do.
I have come to call sinners, not those who think they are already good enough.
Mark 2v17
God blesses those who realize their need for Him, for the Kingdom of Heaven is given to them.
Matthew 5v3
It is early.  Deep dark, winter cold…quiet and still and… welcoming.
No alarm clock woke me, just a quiet whisper… an excited urging… an expectant sense of something more, of something I need.
Something I want.
And this: the certain knowing that Someone wants me by myself… for Himself.
That He has something to say… to me… today.
And that if I don't get up I'll miss it.
I'll miss Him.
And so, hair wild, barefoot and barely awake, I shuffle to the kitchen to start my tea. While the kettle heats, I make my place: furry blanket, shiny tea cup, pretty napkin, scented candle.
Like a fort for a grown-up girl, this is my tucked-in place, my refuge before the day begins.
And He's there, I know He is, with a knowing that cannot be explained and will not be denied.
I relish my first cup with Him. Heart open, mind still half asleep, I sink deep, listening.
I bring no list, no worries.
I don't pray.
I just listen… and sip tea.
And after a while I open His Book of Words to the place I left off the day before, reading, listening, talking, asking, taking notes.
Hearing.
It didn't used to be this way for me. For years and years I got up because I had to. Because someone told me I should. Because I needed to be disciplined and do my duty and do it right and do it every day, no matter what.
Because I like rules and this was rule #1: A good Christian reads her Bible every morning. Amen.
And so I'd be up when the clock said seven and I'd put in my time. No yearning, no feasting, no wanting, never listening. Just a list and my Bible and the clock ticking.
And sometimes I'd miss and feel terribly guilty. Ashamed. Less-than. So I'd resolve never to sleep in again, never to miss my "devotions", lest I mess up somehow and miss the mark.
That went on for years.
Until one morning. A morning seared into my soul as if it were yesterday. Not a memory so much as a mark on the inside of me. Forever I will call it The Morning After.
That morning I woke up early too. Mind racing, questions clamoring for answers, I snuck quietly into the living room while three children slept, hoping they'd sleep a little longer than usual.
Desperate to hear.
The night before, at my husband's urging, I'd met with the elders of our little church in Santa Cruz. In a cramped back room they'd prayed for me, prayed over me, anointed me with drops of less-than magical oil and asked God to heal me.
For no reason any doctor could find, my hearing was failing. And I was terrified… and angry… appalled that the God I had dutifully served would allow deafness to swallow me.
I'd come to these men wanting healing, willing to beg God in their presence as I'd been begging Him every day for months.
And as they prayed, something happened.  Something magical and mystical and biblical and wonderful— I heard God.
I mean I really heard Him. Not an impression, not an idea or a quote that somebody else had said about Him. I heard Him.
I heard words.
Not the words I wanted to hear, in fact, the words He gave me sounded much like the ones my dad had used when, as a little girl, I'd panic and he'd calm me with a stern sort of love. Nothing sweet or quaintly Christian.
To all my begging for healing, for ears to open wide, for the deafness threatening my world to go away— for the healing I knew He could do if only He would… I heard this—
Diane, it's okay. It's okay, Diane, it's okay.
And let me tell you, girls, those were the most beautiful words I have ever heard. Rich with knowing, dripping with the kind of love I had only dreamed about, His words enveloped me in… glory.
In that moment of NO, I felt more joy than I'd ever felt before. It was okay! Gloriously, beautifully, magically okay.
I floated home from that impromptu prayer meeting, holding His words close in. I'd heard Him, really heard Him. He'd called me by name.
God spoke, He speaks… to me!
That is why I was up in the dark hours on that Morning After. I had to know if it was true, if I'd heard what I thought I had… or if I was just overwrought and delusional, a pathetic mess.
And that, my dear girls, was the beginning— the first morning of my love affair with the Savior. Because He met me there, filling my heart with more words— stern words, truth words, words about life and joy and trust.
He wrapped me in words and drew me into an intimacy I'd never known possible.
By the time the children got up and Phil started coffee, I was ablaze with joy. Spilling with hope, feeling so loved and known and cherished and full.
And every morning since it's been the same. Quieter, for sure, less drama and more restful entering in. I come to meet Him, to talk and more than anything else, to listen.
Every morning, with the house all quiet, I come to Him— the One who knows me, all of me, and still wants me for Himself. I open His Word and let His words speak deep.
Sometimes, to tell the truth, I can barely hear Him. On those mornings I wait. I sip tea, I make another pot. I read further or I read it again. And slowly, if I'm willing and wait long enough, He quiets me enough to hear.
Because He is always speaking. Through His Word and around His Words, using words to love and teach and reveal and convict and set free. But sometimes I cannot hear… and always I hear imperfectly, like the deaf woman I am.
I know this post was a bit rambling again… but next week I have less mystical, more practical thoughts to share with you.
For now, know this:
God speaks… really says things… to you and to me.
He speaks mostly and most clearly through His Word.
We hear best in the quiet, and it's up to us to clear space for that restful listening.
He speaks loudest to those who come in need— the ones, like me, who fail and cannot get up. The broken and thirsty, the desperately repentant.
He wants to be felt— experienced, heard, seen. He has sent His Spirit to make sure that happens. And He has given instructions to pave the way, with guidelines to keep us from getting… sort of… well… weird.
If you can't seem to hear Him yet… be patient. He knows you want to and He's helping you even now. Nothing happens fast in His Kingdom. Just let Him bring you close and teach you.
From my heart,
Diane
P.S. If you've heard Him, will you say so? Will you leave us a note to encourage those who are still wanting to hear but frustrated in the silence?
And if you're one of the many who've told me you're still waiting… will you leave just a simple message so I can pray alongside you?
Just your name is enough… and maybe "still waiting".